Greetings from iCan,
in these difficult times, when many people are faced with the decision to leave their country due to the senseless war in Ukraine, our work on learning materials for children of foreigners has taken on a new dimension. Our books, workbooks, recordings, practical advice for parents in the Manual and the Translation Dictionary are becoming even more necessary. Children from Ukraine come to Slovak schools and it is necessary to provide them with a smooth and meaningful education. Our school wants to participate in this.
As you know, our Slovak project for children of foreigners and compatriots will be finished in May. However, the children who come to us from Ukraine need textbooks now. That's why we decided to make part of the textbooks available to interested parties online. On March 22, 2022, we organized a webinar under the name:
Education of children of foreigners in the Slovak Republic
Aha, slovenčina! Textbook for children of foreigners and compatriots.
The co-author of the textbook, Mgr. Martina Uličná, PhD. There was a lot of interest in the webinar. 54 educators from all over Slovakia participated in the webinar. The purpose of the webinar was to present to the general public our project and the teaching materials that we are preparing together with our partners as part of it. In the next part, the lecturer Ms. Uličná presented the textbook
Aha, slovenčina!
(working title First Contact Textbook).
She presented methodological recommendations for working with the textbook, specifically for the first two chapters of the textbook. Because we have decided to provide these chapters for free online for any teacher who shows interest in them. After the presentation, the discussion on the topic got heated and practical questions and problems that our schools are facing these days came up.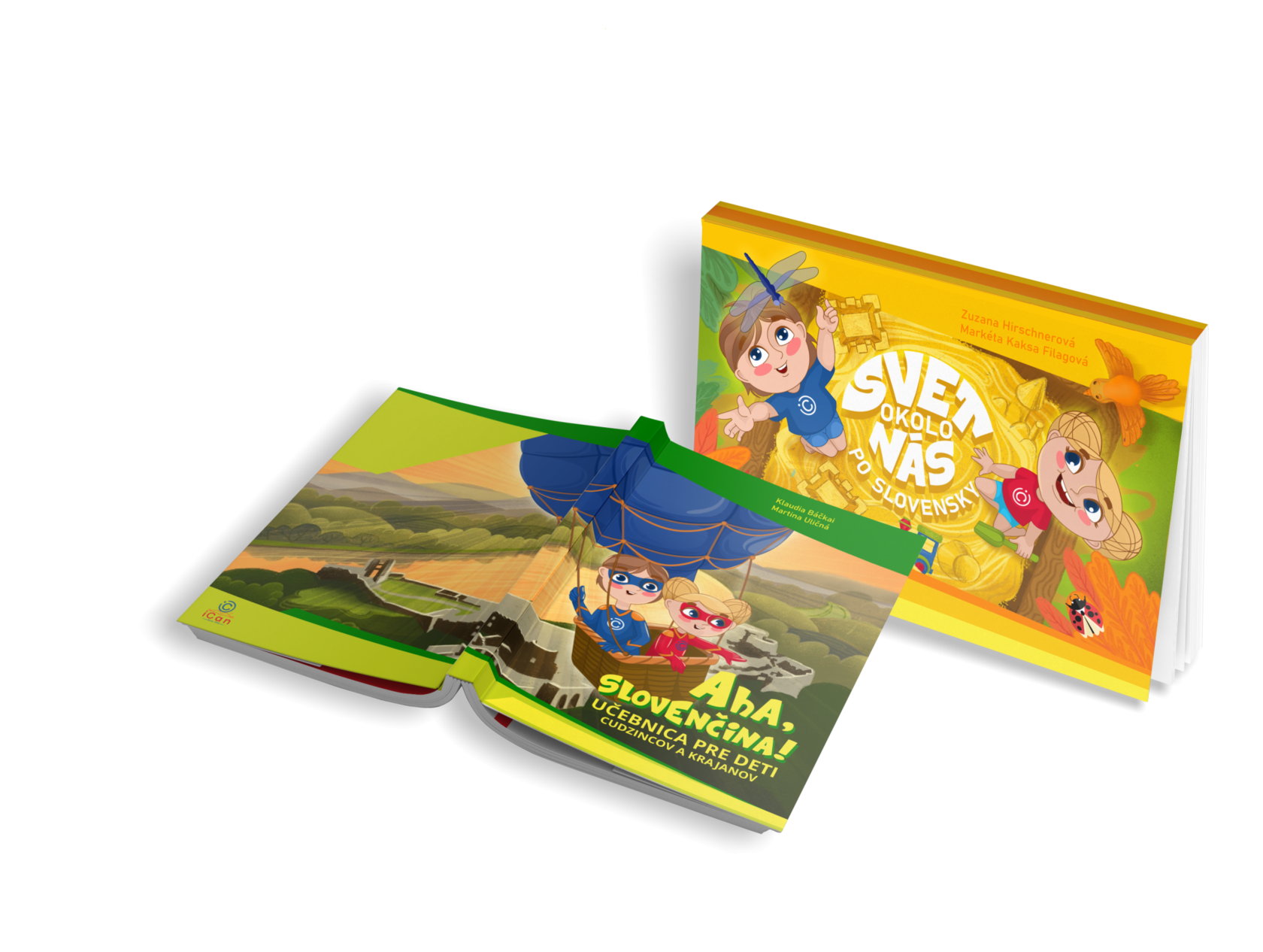 In addition to the first two chapters of the textbook Aha, slovenčina! is also making available the first two chapters of a workbook for pre-school children of foreigners, which will go to print under the title
Svet okolo nás po slovensky
. It is this teaching material from both publications that will help overcome the shortage of teaching materials for children coming from Ukraine at this critical stage of the refugee crisis. This is one part of iCan's post on how to help Ukraine. Yes, it is a drop in the ocean, but from such drops a mighty stream is formed.
I would also like to remind you that as of June 2022, our textbooks will be fully printed and available for schools and educators.
Keep an eye on our website.